Safety
Gaylord Chemical Company strives to maintain a high level of safety awareness throughout our manufacturing facility.
Gaylord Chemical's Tuscaloosa, Alabama plant complies with the Occupational Health and Safety Administration's (OSHA) PSM requirements. Our initiatives are integrated into our Standard Operational Procedures (SOPs) to facilitate immediate review and adoption by manufacturing personnel. These SOPs are available for reference in the manufacturing operation control room at all times.
Technology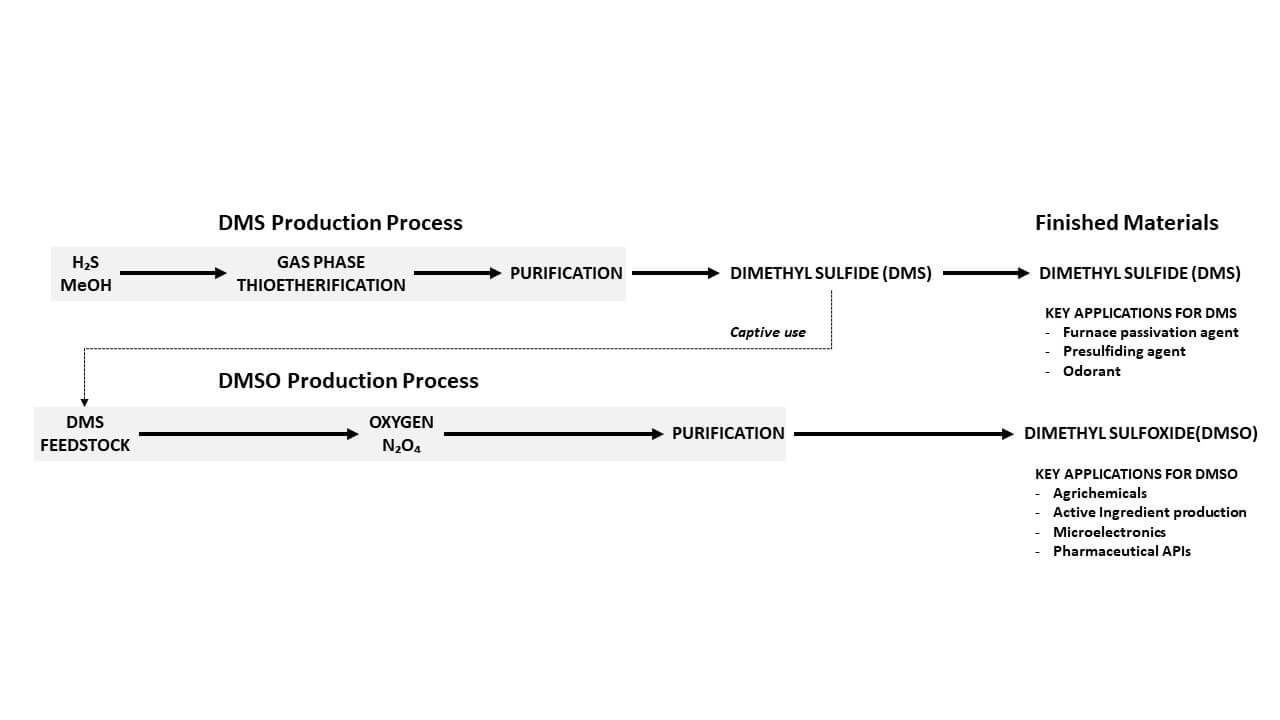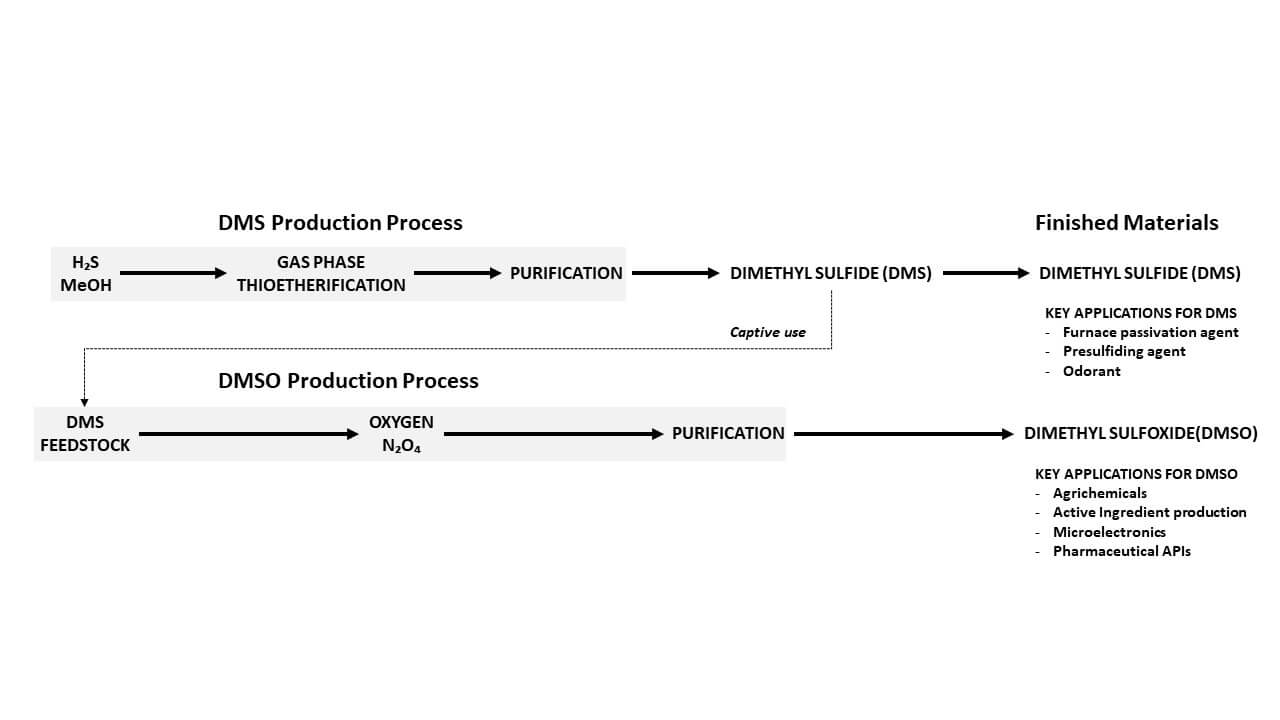 A generalized process flow diagram for the Tuscaloosa manufacturing site is shown above.
The DMSO process technology used at our manufacturing site has proven to be safe and efficient during its 50+ year history.