Tests conducted at an independent laboratory confirm the effectiveness of Gaylord Chemical DMSO and DMSO-based formulations for dissolving a wide variety of both cured and uncured polyurethane residues. DMSO's performance, combined with its formulation versatility and safety profile, make it an excellent choice for polyurethane flush and clean-up.
The tests evaluated the effectiveness of the twelve most common solvents and formulated solvent blends which are utilized by solid elastomer, flexible foam, and rigid foam processors. The studies examined each solvent's ability to flush key raw materials and to swell or dissolve cured elastomers.

Solvent vs. Polyurethane Residue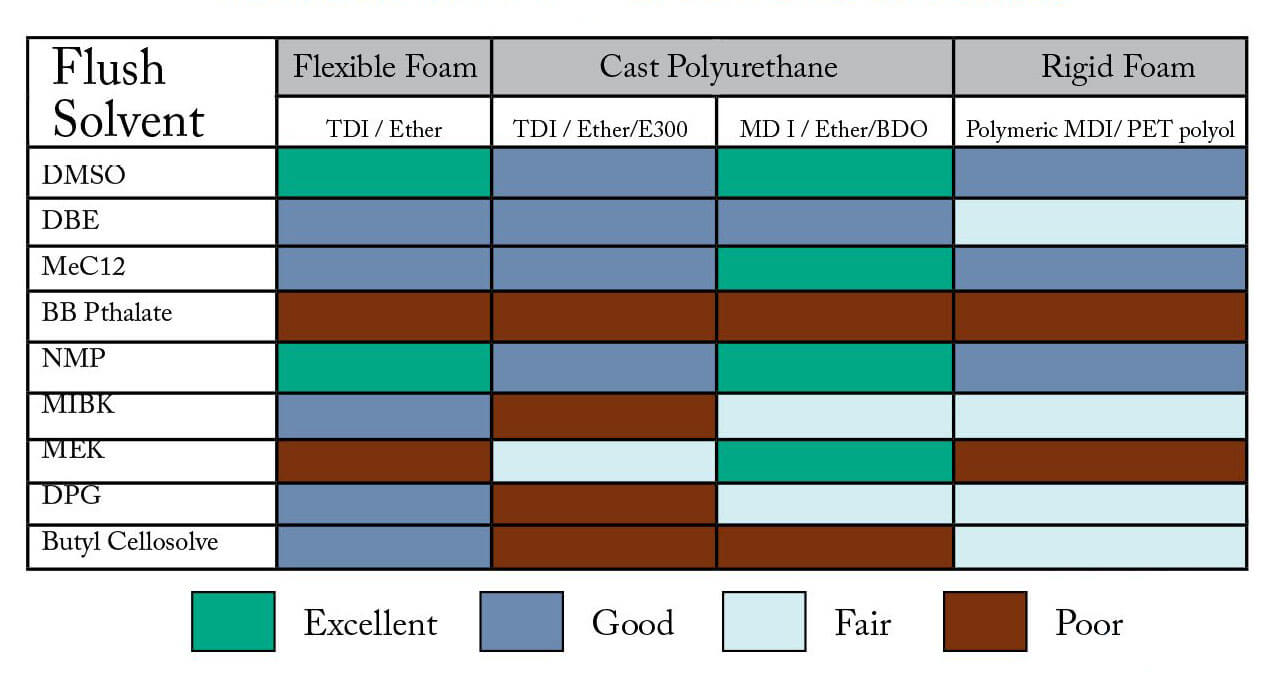 Solvent vs. Urethane Raw Materials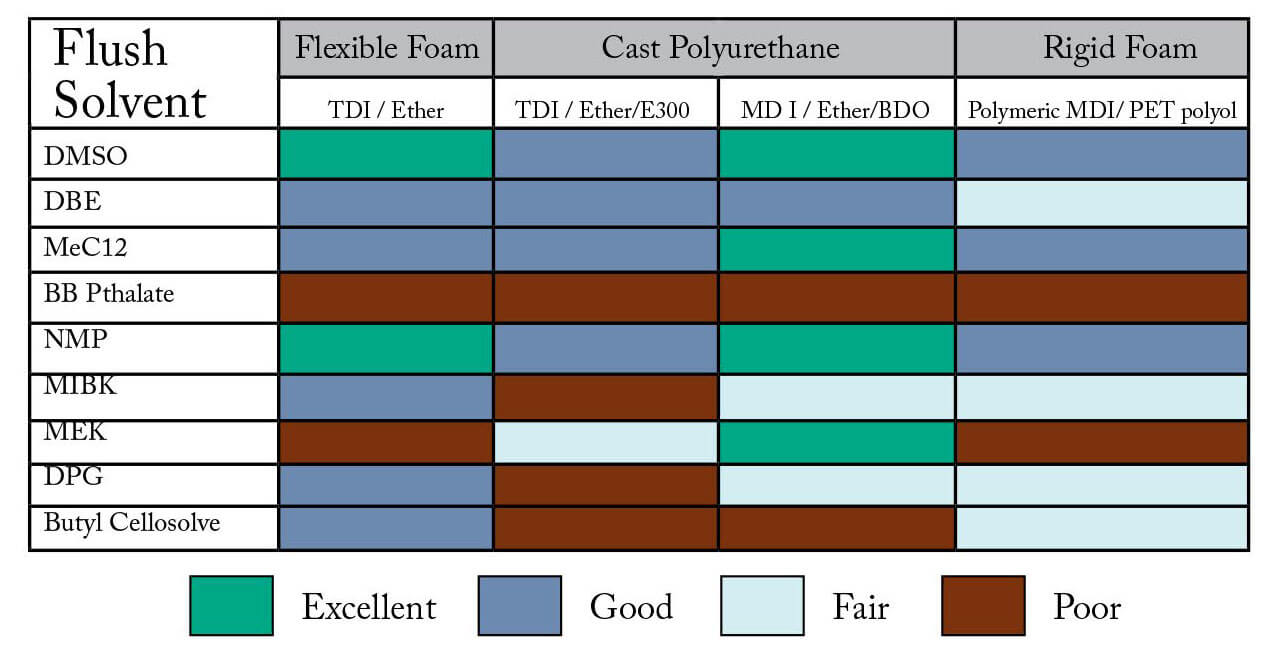 DMSO exhibited excellent solvating power for essentially all urethane raw materials types and all but the most persistent of cured substrates.
DMSO based Formulations vs. Popular Commercial Formulations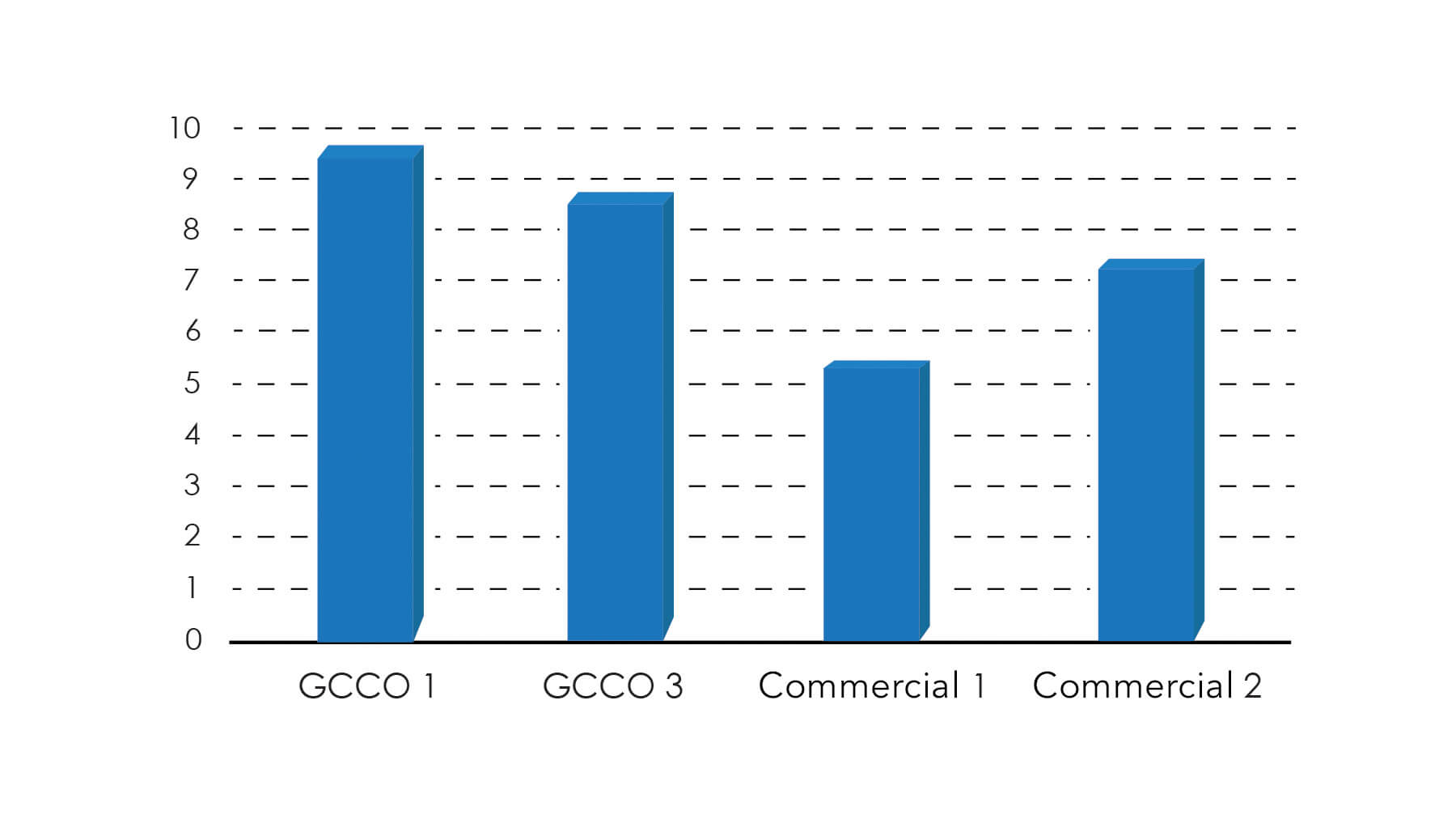 An independent lab confirmed that 5 DMSO based formulations outperformed 2 of the most popular commercially available formulations in subjective tests measuring the effectiveness in dissolving cured samples of various types of polyurethane.
The information in this bulletin is based on information available to us and on our observations and experiences. However, no warranty is expressed or implied regarding the accuracy of this data, the results to be obtained from the use thereof, or that any use will not infringe any patent. Each user must establish appropriate procedures for off-loading, handling, and use of the product(s). Since conditions for use are beyond our control, we will make no guarantee of results, and assume no liability for damages incurred by off-loading, handling, or use of the product(s). Nothing herein constitutes permission, or recommendation to practice any invention covered by any patent without license from the owner of the patent.